Over the Counter Products
Welcome To
Medcare Pharmacy
We specialize in providing personal care homes and assisted living facilities with pharmacy services that enhance their residents' quality of life.
As silly as it sounds, most of us really do want to go someplace where everyone knows our name. Your local pharmacy is a perfect example of a place where personal attention is a must. But too often, especially in these economic times, those local places where we are known have closed. That is why using a local pharmacy like Medcare Pharmacy makes sense.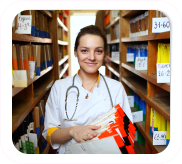 Services we offer:

FREE Home Delivery

Health and Disease Information

Health Resources

Drug Information

Natural Medicine

and more!
Find out more why Medcare Pharmacy should be your trusted local pharmacy.
Pharmacy Hours:
Monday, Tuesday, Thursday, Friday: 9:00 AM - 6:00 PM
Wednesday: 9:00 AM - 2:00 PM
Saturday: 9:00 AM - 12:30 PM
Fax #: 847-336-3801